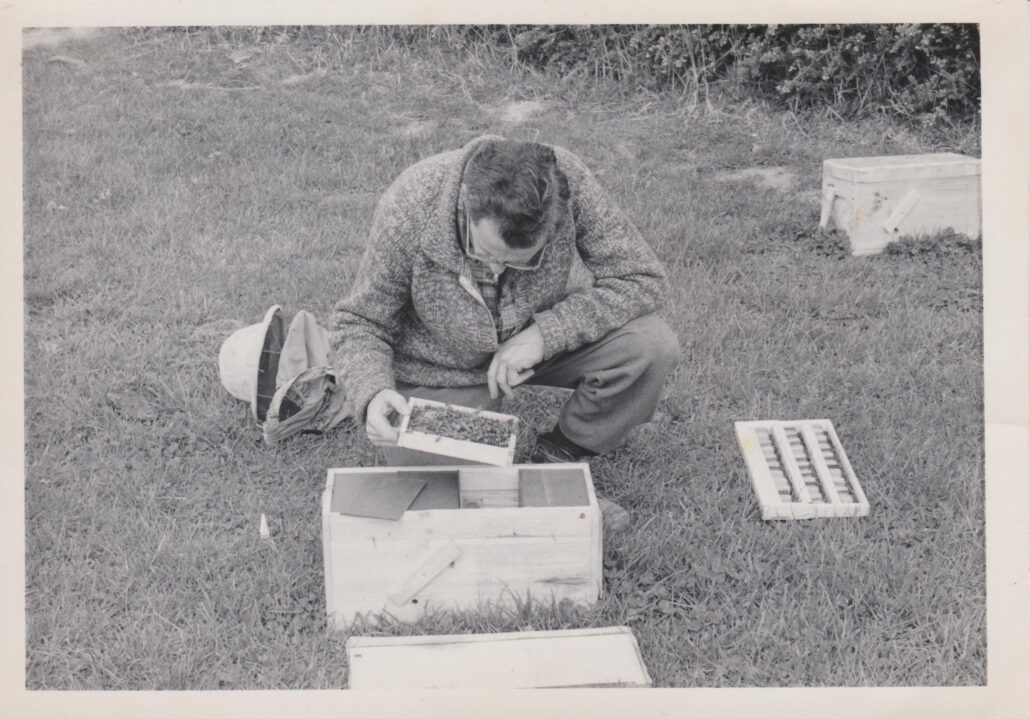 Robert Davidson Snr was born of a time where you didn't put more money into your packaging than your product. There was no added sugar, no cheap chemicals or shortcuts to increase profits, there was only good quality food being made by good honest blokes in a big shed.
The Davidsons have been working with bees and providing good, old fashioned and unadulterated honey products since 1945 when it was run out of a single tiny apiary shed next to a modest factory on the outskirts of Timaru in NZ's South Island.
This ideology was continued on by his son Robert Davidson Jnr who was Manager of the apiaries from 1985 to 2013. Mr Davidson was an intrepid beekeeper and inventor of many things including numerous pieces of machinery, gadgets and even mathematical formulas and plant varieties.
Over time Robert wondered about the ability of bees to be untroubled by most illnesses, and set about figuring out why. He came up with two extracts from the beehive which have now helped thousands of people recover from numerous illnesses and skin conditions.
Having seen and experienced first hand what these products can do, subsequent generations of the family have now set about expanding the business and bringing these benefits to as many people as we can. Having grown up in a simple family in NZ's South Island with the beautiful surrounds of the countryside we remain committed to a fairly simple objective – to improve the lives of others and contribute to a growing industry which focuses on clean and simple products that are accessible to those who need them most.
We're not born business people however, we don't like big cities and big cars. We like a view of the alps, a ute and people to chat to over the back fence. We didn't want to create another business hell-bent on the accumulation of money, we wanted to provide a place for healing and sharing ideas that will maybe go a small way towards making life a little easier for those who need it, and the world a little healthier for those who care.